20th Century Boy and Girl is a drama about 1 boy and 3 girl's, but the main plot is about Sa Jin-Jin and Gong Ji-Won's love story. Han Ye-Seul (Sa Jin-Jin) and Kim Ji-Suk (Gong Ji-Won) star the drama.
Spoiler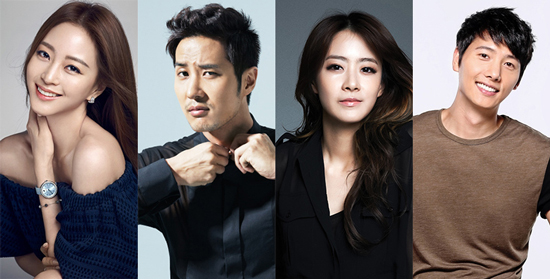 Han Ye-Seul (Sa Jin-Jin) and Kim Ji-Suk (Gong Ji-Won) are childhood friend and potential love. However, they split because Ji-Won needed to go another, and Jin-Jin dreamed to be a super star in 2000 years.
10 years later, she becomes a idol and he is a successful businessman. He meets her again while helping her escape from reporters at airport. Then, he save her career from her scandal. She falls in love with him, but finding he got marry from a photo. But the truth is he wasn't. She eludes him while he is trying to chase her.
Starring
Since Oh Yeon Seo played a wild princess in 'My Sassy Girl (2017)', she joined the drama '20th Century Boy and Girl' and acted a Korean idol who is full of weakness except her looks.
Kim Ji-Suk shows his acting skills on previous dramas 'Rebel: Thief Who Stole the People' and 'Another Oh Hae-young'.