This is first episode of Korean drama "Because This Life Is Our First", Ji Ho is a woman bullied by her father and younger brother since she was a child. She lives with Se Hee in his house because sister-in-law is pregnant. Their love begins after she moves in.
Because This Life Is Our First: Episode 1 Recap
YOON JI-HO (Jung So-min) didn't get a chance to make a birthday wish because of her mischievous little brother and big mouth father until her 20th birthday. She wants to become a successful writer and films drama followed her wish. But the reality is she just a ghost writer who doesn't know her name even if she worked for her over three months.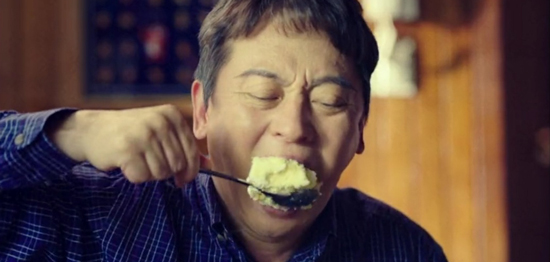 One day, she returns home finding a underwear in the house while cleaning room. Her younger brother Yoon Ji Seok is sleeping with another woman in her house. She runs away and tumbles while he chasing her. She is told that the woman is Ji Seok's wife and is pregnant. Ji Ho is the last one knows the truth. Her father is satisfied with his daughter-in-law and lets Ji Ho share bathroom with her. Ji Ho and Ji Seok denies his suggestions.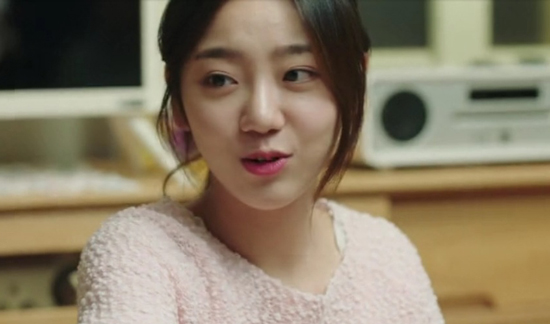 While eating out, her friends suggest that she should lets Ji Seok move out, but Ji Ho reveals the house is under his name.
NAM SE-HEE (Lee Min-ki) is very different to Ji Ho. He lets his brother move out as he broke the rule of contract they signed before. When he wants Se Hee to return the rent, Se Hee claims he ate his food without his permission. It drives his brother mad so that he places his leg on the table.
Ji Ho returns home, her mother gives her some cashes to look for a house. However the rents are expensive to her, she cannot afford it. Fortunately, her friend Ho Rang finds a room for her that there isn't deposit requirement and only costs $300 monthly. The owner is Se Hee who is a male. However, Ho Rang introduces him as a female.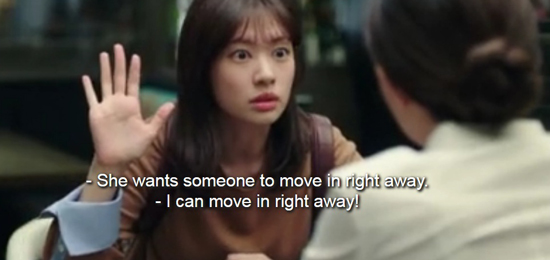 They live together soon. However they haven't met as Se Hee need overtime. He is satisfied with Ji Ho as she did her job well, so that he wants to sign the contract in advance. She buys him foods and waits in the hall under his office. She misunderstands his female colleague as Se Hee and gives her the signed contract.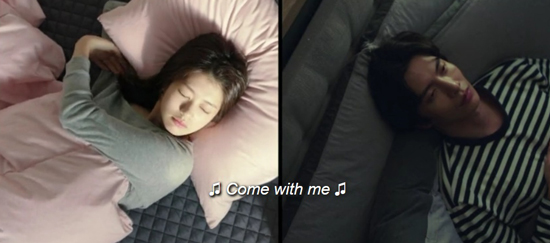 At a party, they meet ultimately. However, still don't know each other. She yells while he is watching football game. He invites her to watch it together. He praises her boyfriend Aigoo who is a director. She is very happy about what he says. However they witness her boyfriend's cheating while a girl backhugs Aigoo. It seems like Aigoo enjoys it.
She feels embarrassed and invites him to take bus together while he is going to return home. Ji Ho reveals she is 30 and still single. Se Hee tells her she don't have to feel embarrassed at all as he is 40 and lives with a cat. She gives him a goodbye kiss while leaving.
Source: ChinaAttila