Since Lee Jong-suk was shot by a gunner and sent to hospital. Suzy worried about him and cried desperate outside the emergency room. However he backhugs Park Jin-Joo after recovering in 20th episode of "While You Were Sleeping".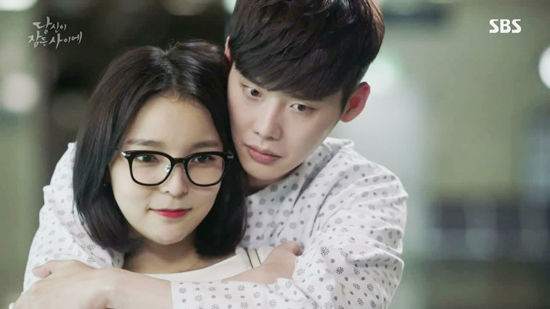 While Lee Jong-suk walks around in the hallway, he sees a woman Park Jin-Joo dresses same clothes as Suzy. He thinks she might go to hospital seeing him so that he hugs her from back. However, he realize it's a mistake while Suzy is standing at the corner staring at him. Park Jin-Joo is excited when she knows a handsome prosecutor is hugging her and thinks Lee Jong-suk is interested in her. However, she is disappointed soon after he tells her it's a misunderstanding.
See Also: While You Were Sleeping: Episode 5 Recap
"While You Were Sleeping" still remains hot since the drama is going to end. People want to know does hero confess to Suzy or not.