In the 43 episode of My Golden Life Kdrama, Choi Do-Kyung's business is hit by his grandfather even if he broke up with Seo Ji-An. He wants to date her after knowing she still loved him.
My Golden Life Kdrama: Episode 43 Recap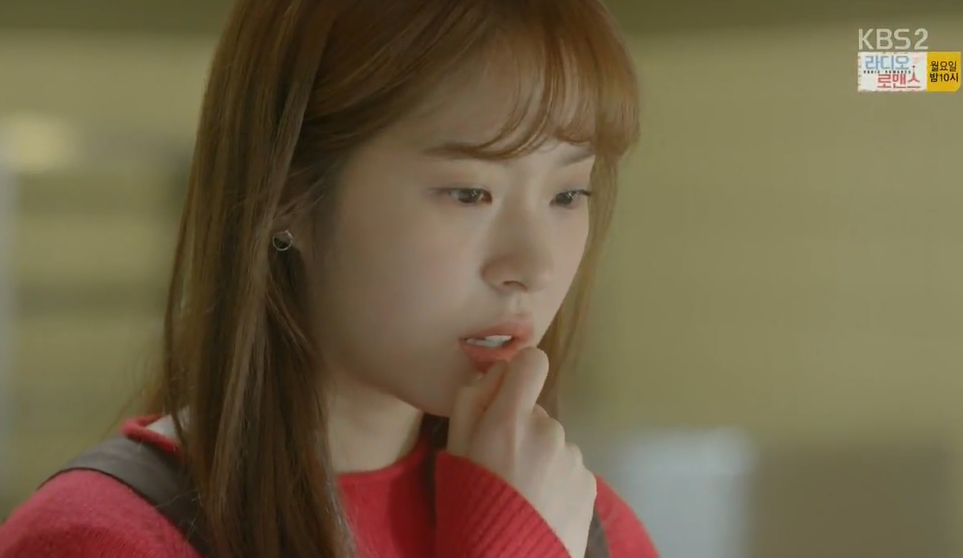 Choi Jae-Sung warns No Myung-Hee not to disturb Seo Tae-Soo's family as they raises their daughter Eun Seok well, and reveals he knew she lost their daughter while she went to see her lover. No Myung-Hee is shocked why her husband knew it, he revealed he meet Jo Soon Ok who was locked up by No Myung-Hee. He tells her to help Seo Ji-Soo as her mother, not Haesung's leader when No Myung-Hee thinks he wants her to give up her daughter.
Sun Woo-Hee thinks Sun Woo-Hyuk shoudn't get marry with Seo Ji-Soo because she got marry with a rich person who look down on her because he has the money, but Sun Woo-Hyuk thinks they are just dating. Sun Woo-Hee wants to buy their shop after knowing they are in relationship. Sun Woo-Hyuk tells her that Seo Ji-Soo is very important to him and doesn't want to give up. Kang Nam-Goo also thinks he should give it a try.
See Also: My Golden Life Kdrama: Episode 44 Recap
Lee Yong-Guk comes to his office and lets his workers sent the waste woods to Choi Do-Kyung, as he bought a factory just now. Seo Ji-An thinks he did a great job. Choi Jae-Sung has a meet with Seo Ji-Soo and tells her he stopped her mother from buying Sun Woo-Hee's shop, and wants to look for a house for her, but Seo Ji-Soo rejects it and reveals she would like to stay in the share house as Choi Do-Kyung is in there.
Seo Ji-Soo tells Sun Woo-Hyuk that her father approved their relationship, he hugs her tightly after hearing it. Just then Choi Do-Kyung calls her and asks about the meet. She tells him that father approved them, Choi Do-Kyung is very happy after hearing what she said and lets her tell Seo Ji-An about it.
Seo Ji-Soo feels sorry as Seo Ji-An has to move out after she moves in, Seo Ji-An tells her that she decided to return home before, hence it's not because of her. No Myung-Hee asks Choi Jae-Sung when Choi Do-Kyung will return and thinks Seo Tae-Soo damaged her family because he sent Seo Ji-An to them. Choi Jae-Sung thinks she shouldn't dispute it and reveals he told his daughter her mother approved her and Sun Woo-Hyuk's relationship and agreed her to live in the share house. No Myung-Hee thinks her husband utilize her past to threaten her.
Choi Do-Kyung works hard on his machine, his assistant thinks he tries to forget the hurt Seo Ji-An brought to him. Seo Ji-Tae persuades his mother to move to countryside, but Yang Mi-Jung refuses it. He thinks she doesn't want to take care of her grandson, but she denies it and reveals she wants to go out for working. Seo Ji-An returns home and reveals Seo Ji-Soo lives well, promising to take her to see their father.
Choi Do-Kyung returns home seeing Seo Ji-Soo and Sun Woo-Hyuk watching tv on the couch, he warns they are going to get a yellow card and kicked out from the share house if they stay together after 10pm. No Yang-Ho thinks Choi Jae-Sung should take Choi Do-Kyung to Haesung after seeing he has good appetite at breakfast, Choi Jae-Sung thinks he doesn't have that ability as the chairman cannot. No Yang-Ho claims he did the basic things and slapped Seo Tae-Soo.
Choi Do-Kyung mistakes Seo Ji-Soo as Seo Ji-An in the kitchen because she wears Seo Ji-An's clothes. Seo Ji-An tells his father that Seo Ji-Soo lives well, but she lies that she doesn't love Choi Do-Kyung too much when Seo Tae-Soo asks their relationship.
Seo Ji-An has a dinner with her friends, they think she shouldn't give up the job in the Haesung corporation and it's hard for her to get a good marriage if she doesn't have a proper job. She is drunk and return the sharing house, Choi Do-Kyung is playing her wood light in his room.
Seo Ji-Soo and Sun Woo-Hyuk make breakfast for Choi Do-Kyung, she thinks her older brother runs his business for Seo Ji-An and tells it to Sun Woo-Hyuk. Do-Kyung lets Seo-Hyun pack clothes for Ji-Soo and knows his grandfather met Ji An's father.
Do-Kyung visits his grandfather and asks him why he met Ji An's father, Grandfather thinks they lied because he should return home if their relationship was over, but he didn't. He also reveals he slapped at Tae-Soo and warned him. Do-Kyung reveals he isn't Yang-Ho's pet anymore and is running his business. Yang-Ho thinks his grandson is going to fight him.
Do-Kyung is informed that he cannot run business as the factory is sold to No Yang-Ho, Yong-Guk and Woo-Hyuk know the news also when Yong-Guk calls drunk Do-Kyung. Woo-Hyuk tells it to Ji-An, she is desperate as chairman still hit Do-Kyung even if they ended their relationship.
Ji-An searched the second machine documents on the internet and asks Yong-Guk to get factory for Do-Kyung, but lets him hide what she did for Do-Kyung. Yong-Guk gives the second machine documents, but he doesn't hide what Ji An Did. Do-Kyung visits Ji An and asks why she didn't give the documents to him instead of giving to Yong-Guk, and reveals he doesn't want to marry her, but dates her. Ji-An accepts his dating request.