My Sassy Girl (2017) is adapted from My Sassy Girl movie. It talks about how girlfriend oppresses her boyfriend, but he enjoys it. The stage takes place at Joseon era now. Gyun Woo (Joo Won) and Hye Myung (Oh Yeon Seo) star the drama.
Spoiler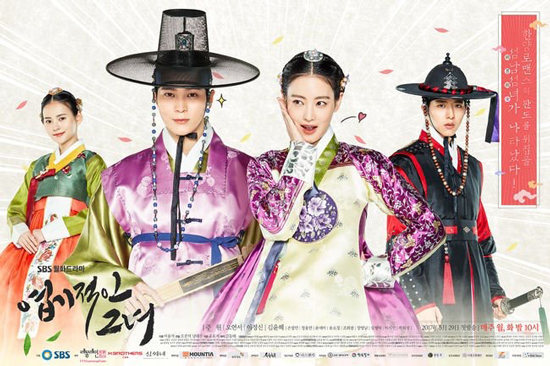 Joo Won acts Gyun Woo who is a teacher, his goal is to teach crown prince how to become a emperor. He meets Princess Hye Myung (Oh Yeon Seo) and falls in love with her. Hye Myung is a wild woman just like the movie. She tries her best to trouble hero.
Starring
Joo Won: As a handsome and outstanding South Korean actor, he is lead in many dramas such as 'Yong-pal' and 'Naeil's Cantabile'. He and Kim Tae-hee star on Yong-pal.
Oh Yeon Seo: She and Rain star 'Please Come Back, Mister'. She is also the lead actress on 'Hwayugi' which is adapted from outstanding Chinese novel 'Journey to the West'.