The Chinese drama 'Oh My General' talks about a female general Ye Zhao and prince Zhao Yujin's love. It's adapted by Juhua Sanli's Chinese novel, starring by Sandra Ma Sichun and Peter Sheng.
Spoiler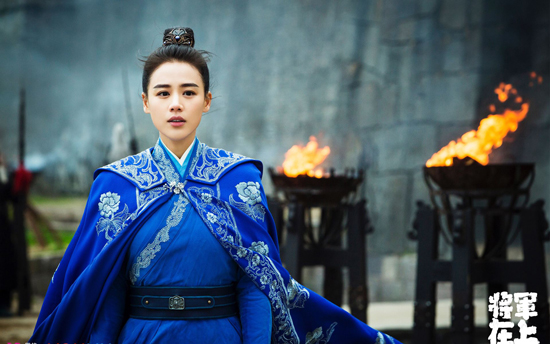 General Ye Zhong's daughter Ye Zhao (Sandra Ma Sichun) pretended to be male since her childhood. Emperor awarded 'world solider and horse general' to her, but Ye Zhao revealed she is a female. It shakes the palace. Queen is afraid of Ye Zhao, as she owns the army. Queen betrothed her to a useless prince Zhao Yujin (Peter Sheng). The war begins between female general and useless prince to prove who is the king.
Starring
Sandra Ma Sichun: She acts Ye Zhao who is the only female general getting many credits as her hard work in 'Oh My General'. But, the emperor is just afraid of her hard work. People don't know emperor but Ye Zhao in the country.
Peter Sheng: He acts a beautiful prince who is weak since childhood in 'Oh My General'. His mother takes care of him too much. People misunderstand him as a beauty and praise him. He wants to escape from his marriage after realizing his status isn't reasonable in his new family. Peter Sheng and Dilraba Dilmurat star drama Pretty Li Hui Zhen in 2017.