In the 5th episode of Black Knight Kdrama, Jung Hae-Ra reveals to Sharon that Moon Soo-Ho kissed her. Sharon gets angry and decides to chase Moon Soo-Ho, but Jang Baek-Hee warns she will become a evil witch if she does it.
Black Knight Kdrama: Episode 5 Recap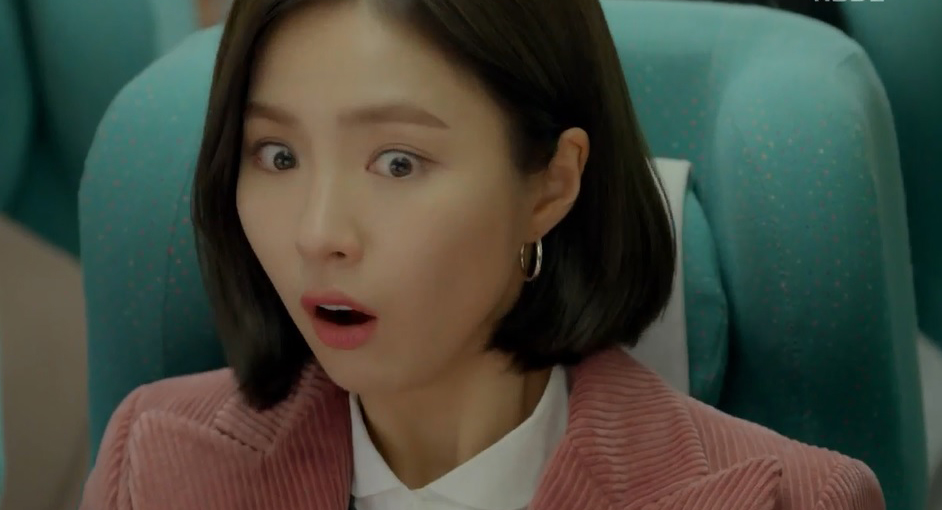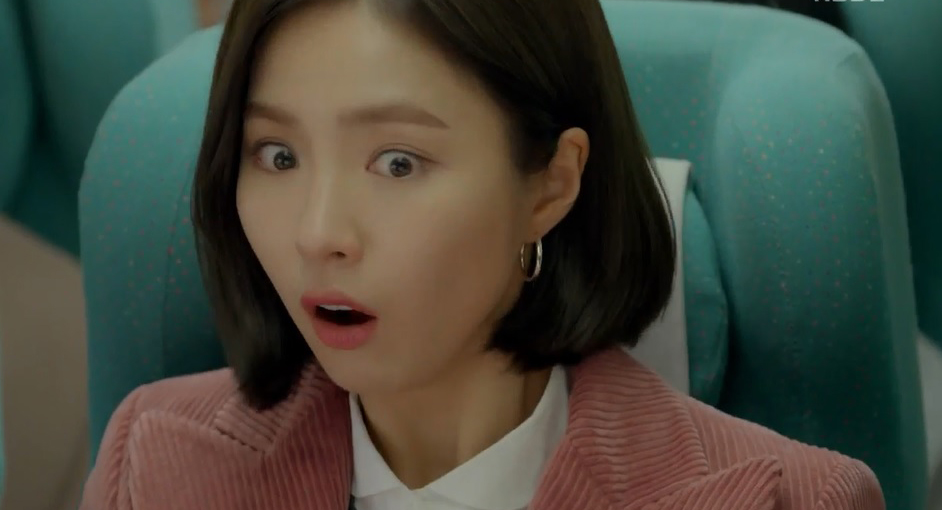 Jung Hae-Ra pushes Moon Soo-Ho away and goes to the door after he kissed her, but a truck blocks her road. He confesses that he wants to be successful because of her. Kim Young-Mi and Park Gon think Lee Sook-Hee knew Moon Soo-Ho's intention, but she denies it and reveals she was shocked also. Park Gon thinks Lee Sook-Hee should move out, but Moon Soo-Ho stops her and reveals he loves Jung Hae-Ra.
See Also: Black Knight Kdrama: Episode 3 Recap
Jang Baek-Hee visits Sharon and asks her to go to Beijing with her, but Sharon rejects it and reveals she saw her man who asked her to make clothes to another woman. Jang Baek-Hee lets her not to trouble them and tells her that she will become a evil witch if she does it. Sharon rejects it, hence Jang Baek-Hee grabs her neck. At this time, Jung Hae-Ra appears, Sharon offers to have a drink with her so that Jang Baek-Hee has to leave.
Jung Hae-Ra tells Sharon that she met a man who upset her. Sharon knows what man she is talking about and thinks she doesn't get her. It makes Jung Hae-Ra uncomfortable and reveals they kissed. Sharon grabs her clothes tightly and shatter the windows, Jung Hae-Ra goes to see what the matter. Sharon transfers into another woman and calls Jung Hae-Ra as Boon Yi. Jung Hae-Ra is curious why she called her Boon Yi, then she is stunned.
See Also: Black Knight Kdrama: Episode 1 Recap
Moon Soo-Ho asks Lee Sook-Hee why he didn't see her while he lived with Jung Hae-Ra and suspects she isn't Jung Hae-Ra's aunt. Lee Sook-Hee reveals they didn't accepts her as family member as she was poor and thinks he shouldn't disclose the truth in front of Kim Young-Mi and Park Gon. Moon Soo-Ho says he loves Jung Hae-Ra.
Jung Hae-Ra thinks it's a dream after waking up, she tries wake Sharon, but fails. She runs into Jang Baek-Hee when she goes out. Jang Baek-Hee lets her not to worry Sharon as she is tough and gives Jung Hae-Ra a ride. Moon Soo-Ho runs into Jung Hae-Ra and gives her the package which contains her phone. She tells him that she didn't miss him since she left yesterday, but he says he doesn't ask that question with smile.
Jung Hae-Ra asks Moon Soo-Ho, "Do you Like me?" He says, "yes!" Then, she is curious why he didn't tell it to her since they met in Slovenia, he replies he wants her to recognize him. She tells him she isn't the girl who can be seduced by his sweet words, he reveals he will be by her side. She is moved but wakes and tells him her dream isn't to be a Cinderella but wants to become a successful woman through her hard work.
Moon Soo-Ho wants to hire a personal trainer, his assistant recommends Choi Ji-Hoon to him. He lets his assistant tell him his address.
Jang Baek-Hee hears the news that ancient documents from Jangseong are discovered from broadcasting, she recalls she told Jeom Bok to write the story which happening on the land. Jung Hae-Ra enjoys the airline foods with her colleagues. However she recalled Moon Soo-Ho's kissing and shakes her head to keep calm. Sharon wakes up from the kissing and feels upset, she asks Seung Goo, "Am I prettier than Jung Hae-Ra?" But Seung Goo thinks Jung Hae-Ra is prettier than her. It makes her feel bad and asks him the same question many times, Seung Goo has to lie to her.
Landlords refuse to sell their house to Park Chul Min as they think build a book store is a good idea. Park Chul Min knows it's because of Moon Soo-Ho and blames Park Gon for his incapable, but Park Gon he should do himself. Park Chul Min reveals he is going to get marry with another woman and gives the money to someone else, Park Gon thinks his father is worth nothing in marriage.
Park Chul Min recalls he chased Sharon, but he failed when he listens to the music in his car. Sharon told him a secret that she doesn't get old and die. Meanwhile, Sharon calls Moon Soo-Ho and pretends to trip in a grandmother's help, and wants him to save her. But he sends his secretary to see her with ambulance. She tells them she is ok while they want to measure her blood pressure.
Jang Baek-Hee takes about Myung So and Boon Yi's story to her students in the classroom. Myung So lets Boon Yi go to pharmacy to take the medicine cure her face after knowing what her wife did on her. However, miss wipes Boon Yi as she thinks she stole her cream. Myung So stops his wife and explains it's his order. Miss asks why his husband treats her slave with medicine. Myung So thinks slave is still human and they deserve it.
Myung So has a drink with Boon Yi and other servant, miss sees it and pretends to be pregnant. She orders Boon Yi to catch wild berries for her and lets her henchman kill her when they enter forest. But the henchman doesn't follow her order and persuades Boon Yi to flee. But she chooses to commit suicide after knowing miss wants her to die.
Boon Yi takes wild berries and returns ultimately, she becomes Myung So's wife as fortune teller reveals she will give three children for Myung So.