This is I Am Not a Robot Kdrama: Episode 21 Recap which I wrote for Korean drama lovers. In the 21th episode of I Am Not a Robot, Kim Min-Kyu runs into Jo Ji-A in the train after he lost his robot Aji 3. Hwang Yoo-Cheol tries to steal data from Hong Baek-Gyun, but he fails.
I hate to watch this episode as I don't want to see Hwang Yoo-Cheol achieves his evil plan and hope Hong Baek-Gyun can protect his robot in the next episode of I Am Not a Robot Kdrama.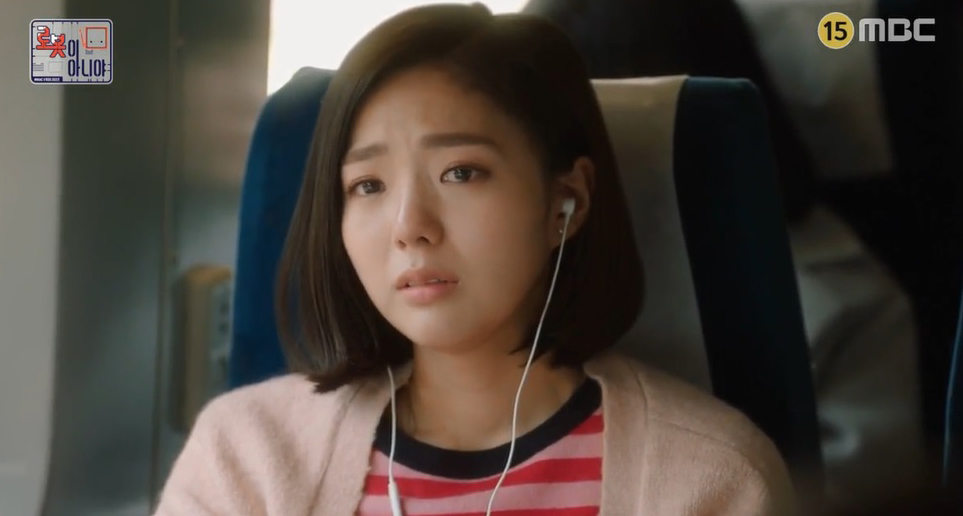 I Am Not a Robot Kdrama: Episode 21 Recap
Ye Ri-El tells Kim Min-Kyu that she cannot get marry with him as she has someone in her heart and is going to explain it to her father when the time is right so that her father will support him like before. Kim Min-Kyu lets her mention him as a excuse, but she refuses it and reveals she didn't want the birthday cards in the past 15 years but her father did.
See Also: I Am Not a Robot Kdrama: Episode 2 Recap
Hoktal and Ssanip go to Sun-Hye's shop ordering coffee and asks about Jo Ji-A, they worry about Jo Ji-A meets Kim Min-Kyu again. Sun-Hye reveals will go to Australia and thinks they have that chance. Kim Min-Kyu runs into Jo Ji-A in the train, both are shocked. Jo Ji-A pretends she is reading book when she sees him looking at her. Kim Min-Kyu tells Hong Baek-Gyun that he met a woman who was similar to Aji 3. Hong Baek-Gyun accepts he used a woman as his model when made the robot and persuade Kim Min-Kyu to ignore her as she isn't Aji 3.
Hwang Yoo-Cheol has a drink with Hong Baek-Gyun and asks him about his robot eats ice cream. Hong Baek-Gyun tells him that she isn't a robot but human. Hwang Yoo-Cheol asks him which one Kim Min-Kyu met, Hong Baek-Gyun doesn't answer him and is going to leaves. Hwang Yoo-Cheol thinks he will answer it to him soon.
Hwang Yoo-Cheol orders his henchmen to pretend to be Kim Min-Kyu's workers and enter Hong Baek-Gyun's lab, they input virus to the computer and steal their information.
Jo Ji-A visits his sister-in-law's mother and works for her soon after she arrives. The grandmother sends her to food market to order fishes. People in the market know Jo Ji-A and ask her next plan. Jo Ji-A tells them she is going to Australia and shows off her poor English. Just then Kim Min-Kyu tracks her in the taxi.
Jo Ji-A runs into Kim Min-Kyu and is frightened when he thinks she knows him, she realizes he doesn't find out the truth and claims she is very busy when he mentions they meet in the train. He thinks they can have a talk when she is free.
Jo Ji-A flees to kitchen and hides the necklace in the dishes, and calls Sun-Hye for help, Sun-Hye tells her that she should treat him as crazy man and drive him away. But Kim Min-Kyu claims he is hungry and needs to eat when Jo Ji-A tries to drive him away. Just then grandmother wants to call police when she sees the man harassing Jo Ji-A, but Jo Ji-A stops her and tells grandmother that he is her friend.
Hong Baek-Gyun finds out their computer is attacked by hackers and orders his team members to stop them. The hackers didn't get their data ultimately. Hwang Yoo-Cheol gets angry after knowing his failure, just then he runs into Ye Ri-El in the bar. Hwang Yoo-Cheol tells her that he is going to ruin Kim Min-Kyu's career and asks her why she chooses him. Ye Ri-El tells him that Kim Min-Kyu is a gentleman.
Ye Ri-El's father tells her that he is going to invite lots of guests to attend her wedding, but Ye Ri-El reveals she cannot kiss Kim Min-Kyu. Jo Ji-A decides to listen what Kim Min-Kyu wants to says after grandmother thinks she shouldn't let a man wait too long.