Many years ago, Nam Hong-joo (Bae Suzy)'s dream come true. That solider gets in her father's bus with guns and explosives. Her father falsely claims there is a trouble inside the tire to evacuate passengers. However, he is dead with the solider.
While You Were Sleeping: Episode 4 Recap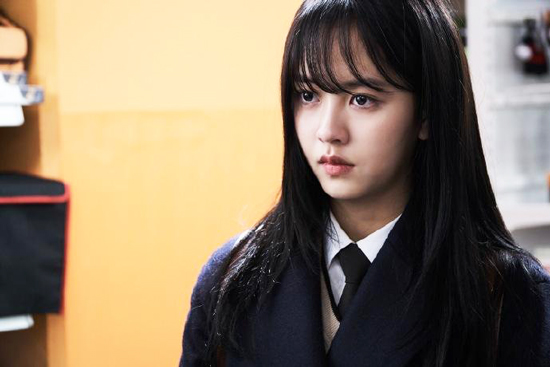 Nam Hong-joo cannot forgets the sorrow and pain. She cannot save her relatives when she knows they are in danger. Since then, she begins to keep long hair, although she loves short hair so much. Because her father likes it. However, he cannot see it anymore.
See Also: While You Were Sleeping: Episode 1 Recap
Jung Seung-Won (Shin Jae-Ha) and Park So-yoo (Kim So-hyun) walk in the rain. He wears hat for her just like a gentleman, but she ignores it. Although they are classmate, she even doesn't know his name. At the same time, people in the office dislike Jung Jae-chan (Lee Jong-suk). Because he doesn't know how to communicate with his colleagues and have fun with his leader.
One day, Nam Hong-joo dreams Jung Seung-Won becoming murderer. She tells it to Jung Jae-chan. They cannot believe it and don't know what things will happen. Meanwhile, Jung Seung-Won finds Park So-yoo looking for methods to kill relatives on the internet. She cannot bear her father's domestic violence and is going to murder her father. The father and daughter's relationship is so dirty. This beautiful and gorgeous pianist is going to stain with blood on her fingers. Park So-yoo's mother is afraid of her father. She accepts her husband's domestic violence without calling police. Hence, she has to kill her father.
See Also: While You Were Sleeping: Episode 2 Recap
In the company party, Jung Jae-chan is apart from the whole group. Colleagues usually pray before eating. He hates it and hopes to eat those foods immediately. This is why he lives alone. Colleagues think he is a strange person. However, it is changed after he meets Nam Hong-joo.
Now the biggest problem is how to stop Jung Seung-Won to murder. At this time, Jung Seung-Won and Park So-yoo appear in the supermarket. She takes a bottle of drug. He follows her.