In the 5th episode of Crash Landing on You, Se-Ri sees Jeong-Hyeok holding the candle to look for her. She walks to her and she tears when he tells her that it's a scented candle. Seo Dan gets off Seung-Jung's car. He reminds her that she got stood up.
Crash Landing on You: Episode 5 Recap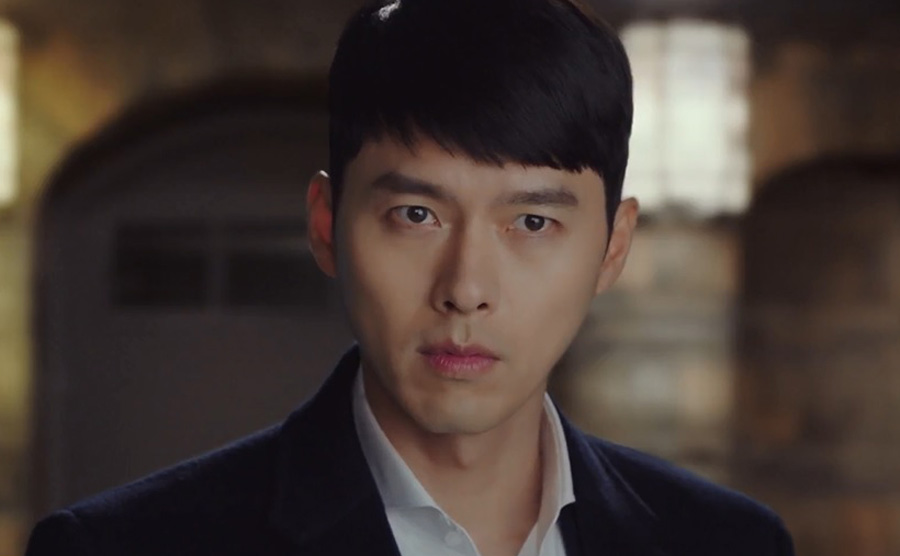 Seung-Jung drives away. Seo Dan takes a look at her watch. Se-Ri tells Jeong-Hyeok that she had feelings for him when he held the candle. But he tells her that he has a woman. But she tells him that she has many men as well. She reveals she wants to go back to Korea for men. She's furious to walk away.
See Also: Crash Landing on You: Episode 4 Recap
Manger Oh asks Seung-Jung if he's an actor after he heard what he said. Seung-Jung claims that he can do anything. He sees Se-Ri walking by. He tells Manager Oh to stop the car. He gets off the car. He finds out that Se-Ri is missing.
Wol-Suk and Ok-Geum see Seo Dan standing in front of Jeong-Hyeok's house. They asks her why she appears there. Seo Dan refuses to leak it. Wol-Suk wants to take a look at Seo Dan's pass. Seo Dan gives her pass to Wol-Suk. Wol-Suk takes a look at Seo Dan's pass. She returns it to her.
Seo Dan reveals she's Jeong-Hyeok's fiancee. Wol-Suk is shocked. She walks away with Ok-Geum. Se-Ri worries that she will be in trouble if Jeong-Hyeok's fiancee shows up. He comforts her that his fiancee isn't in Korea. But he sees Seo Dan. Seo Dan smiles at Jeong-Hyeok after she saw him. But her smile is frozen when she sees Se-Ri.
Seo Dan tells Jeong-Hyeok that she returned two days ago. She adds that she came to pick him up after she had heard that he borrowed the car from her uncle. She asks him for the car key. But he doesn't want to let her drive alone because he thinks it's dangerous. He explains to her that Se-Yi is his colleague.
But Seo Dan worries that Se-Yi will continue to see Jeong-Hyeok after she completes her goal. Jeong-Hyeok promises not to see Se-Yi. Se-Yi tries to explain her goal to Seo Dan. But Seo Dan doesn't care for it. Se-Yi tries to leave. But Jeong-Hyeok stops her. He tells her to get in his house.
Seo Dan reminds Jeong-Hyeok that they're lack of love. He promises to try it. So she calls her mother Myeong-Eun. Myeong-Eun kicks Myeong-Seok out of her house. She tells him to go to pick up Jeong-Hyeok. Myeong-Seok waits for Jeong-Hyeok. He tells him to go to see his families when he drags him to the elevator.
Myeong-Seok tells Seo Dan that Jeong-Hyeok is a good man after they got in the elevator. But she tells him to be silent. Myeong-Eun welcomes Jeong-Hyeok. He apologizes to her for his late. She denies it and invites him to have dinner with them.
Myeong-Seok points out that he had dinner. It makes Myeong-Eun wish her brother to leave. Myeong-Eun eats with Jeong-Hyeok. She complains to him that the matchmakers kept tangling her. But Myeong-Seok tells Jeong-Hyeok that he never heard it.
Myeong-Eun puts a big steak into Myeong-Seok's mouth. She tells him not to speak. Seung-Jung remembers Se-Ri rejected him from the blind date because she knew he dated her for her money. Se-Ri is reading. She runs to the door to welcome Jeong-Hyeok. But she finds out that he doesn't come back.
Se-Ri is surprised that she's waiting for Jeong-Hyeok. But she runs to the door again. She opens the door and sees the madams. She wonders why they visited her. The madams tell Se-Ri that they have known that she was hurt by Jeong-Hyeok. They walk into her house without being invited.