Zheng Kai and Yuan Shanshan Star 'The Times We Had'. This Chinese drama is about a man Wang Shu Wang who comes from Beijing and a woman Lu Lu who comes from Shanghai. They meets in Thailand and falls in love with each other. However, their parents are opposed to their marriage.
Recap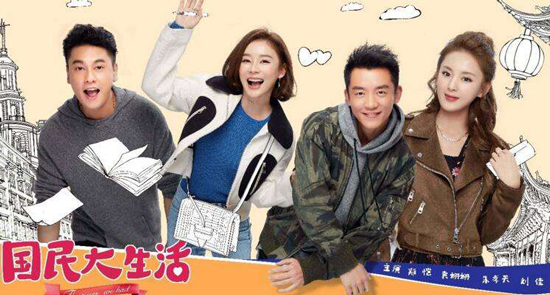 Wang Shu Wang gives up his career in Beijing and comes to Shanghai to prove he can give Lu Lu a better life. Meanwhile his older sister Zhao Yan has a fighting with Lu Lu's mother Jiang Miao Yin. This event delays their wedding. Their love has been suffering test all the time.
Lu Lu as a screenwriter has been pursuing the succeed of her career. However, Wang Shu Wang wants to live in the countryside. Meanwhile, Lu Lu knows big star Chun Yu Qiu because of work demands. Although, Chun Yu Qiu looks pretty good, he covers the truth of his divorce for his career until his ex-wife and son mess up his movie conference. He accepts his child in Lu Lu enlighten. Chun Yu Qiu falls in love with her because of her optimistic.
Lu Lu's best friend Ma Si Si owns a clothing shop. She is obsessed by Wang Shu Wang immediately after meeting him. In order to get him, she plays brains and breaks up with Lu Lu. Lu Lu misunderstands Wang Shu Wang in the beginning. She refuses Chun Yu Qiu's passion and accepts Wang Shu Wang again at the end. Ma Si Si understands the importance of friendship.
Starring
In order to play his role in 'The Times We Had' successfully, Zheng Kai communicates with director Xia Xiao Jun and writer Wang Li Ping many times and studies craftsmanship of ceramic craft in person.
In order to act a beautiful and fashionable writer in 'The Times We Had' successfully, Yuan Shanshan also does a lot of hard work.
In order to learn how to speak idiomatic Beijing dialect, Luo Wei who acts Wang Shu Wang's older sister walks around the street and imitate people's talking tones in Beijing.