Yoo Eun-Jae (Ji-Woo) notices their roommates are free, so she wants to ask them how to get back together with her old boyfriend. Jung Ye-Eun (Han Seung-Yeon) ever got back with her ex-boyfriend. Hence, she asks her. However, Jung Ye-Eun's method is crying and apologizing.
Age of Youth Season 2: Episode 6 Recap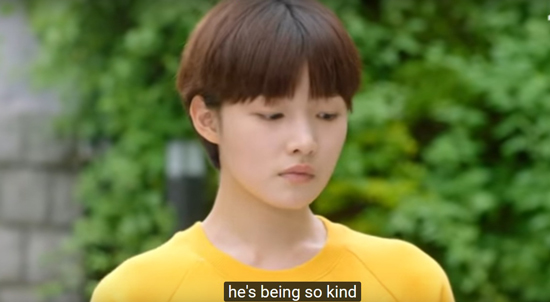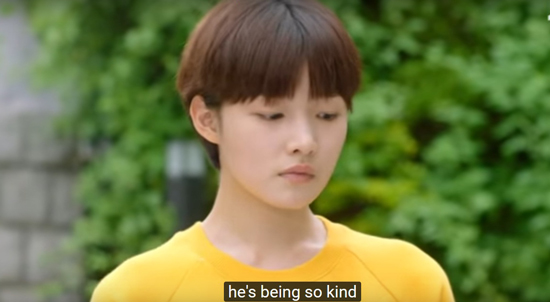 Jung Ye-Eun teaches Yoo Eun-Jae and other roommates how to play the woman. However, she cannot learn. Song Ji-Won (Park Eun-Bin) visits Im Sung-Min (Son Seung-Won) and asks him out to find her lost memory. He disagree. She uses play the woman strategy which Ye-Eun teaches her.
See Also: Age of Youth Season 2: Episode 4 Recap
Im Sung-Min cannot bear but to find memory with her. However, he is considered as a student's father and attends parents' meeting while he enters previous school. Song Ji-Won realizes she goes to wrong place and leaves in a hurry. Teacher Kang hears her name and trots. She wants to know whether or not she is Song Ji-Won. Song Ji-Won doesn't know Teacher Kang. However, Teacher Kang knows her and is curious why she can go to college. Because her grade isn't good.
Song Ji-Won wants to visit Mun Hyo-jin's school. However, Im Sung-Min disagrees. She has to play the woman again. After they arrives Mun Hyo-jin's school, the gate is closed. She blames him and thinks he drives too slow. It's dark, hence they have to sleep in the car. However, the mosquitos are too many. Im Sung-Min has to take her to hotel, but he is afraid of her.
See Also: Age of Youth Season 2: Episode 3 Recap
Jo Eun (Choi A-Ra) cannot learn Jung Ye-Eun's method. An Ye-Ji (Shin Se-Hwui) teaches her in person. Jo Eun cannot learn and lets her out. Seo Jang-Hoon (Kim Min-Suk) sees An Ye-Ji and blames Jo Eun. An Ye-Ji is curious on how they begin. Jo Eun worries about she exposes they pretend to be lovers and drives her away. However, she warns Jo Eun not to stay with Seo Jang-Hoon alone.
After Song Ji-Won out of bath, Im Sung-Min requires her to sleep on the floor. She doesn't agree and wants to sleep with him in the bed. He pretends to agree but pushes her down from the bed.
See Also: Age of Youth Season 2: Episode 2 Recap
Yoo Eun-Jae practices so long to play the woman. However she doesn't get the point. She only can blink to Yoon Jong-Yeol. Yoon Jong-Yeol thinks there is problem inside her eyes and gives her a piece of pill. He persuades her to see doctor.
An Ye-Ji wants to know Kim Min-Suk more. Jo Eun only allows them to go out for one day. However, they are happy after returning.
Jung Ye-Eun returns from supermarket alone and wants to party with roommates. However she is unhappy after receiving a message.