In the second episode of Crash Landing on You, Se-Ri begins to live with Jeong-Hyeok. His company tries its best to make sure the woman won't get discovered. But Cheol-Gang still finds Se-Ri.
Crash Landing on You: Episode 2 Recap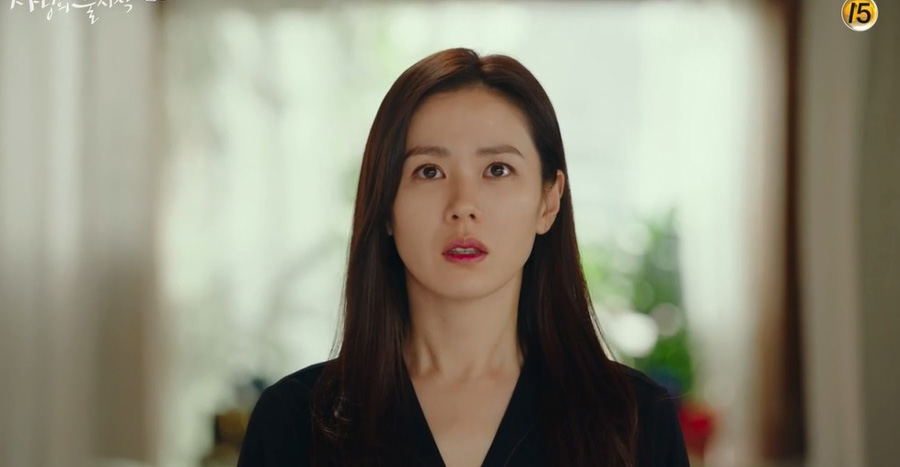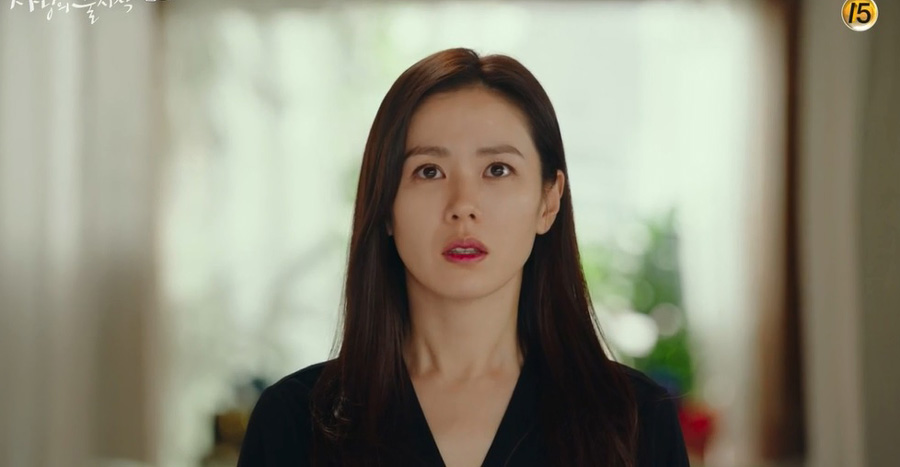 That day, I made a choice for the first time. When others grabbed money or strings, I grabbed my dad's hand. As a baby who would grow up to fight over who will be the successor of a huge business conglomerate, I think it was an excellent choice.
Either when things depended on my luck or depended on my sense, I always made the right choices. That's why even at the crisis of my life, I had never doubted myself.
I believed I'd be making the right choice once again. But this time, I was wrong. Although it was just one mistake, the consequence was immense.
When you're in an accident, you need someone on your side. And the only person I know here and now is this man.
Se-Ri tells Jeong-Hyeok that she is surprised to see him again, and thinks he falls for her. But he wants to kill her because she didn't show an intention to defect after she sneaked over the Military Demarcation Line.
Jeong-Hyeok cooks noodles for Se-Ri, and she asks him to taste them first. He thinks she worries that there is poison in the food. She admits that she cannot trust someone instantly in the situation.
Jeong-Hyeok suspects that Se-Ri is a spy. She laughs and tells him to search for her name as she is famous. But he tells her that he doesn't have internet. She thinks the entire country is stirred by her disappearance.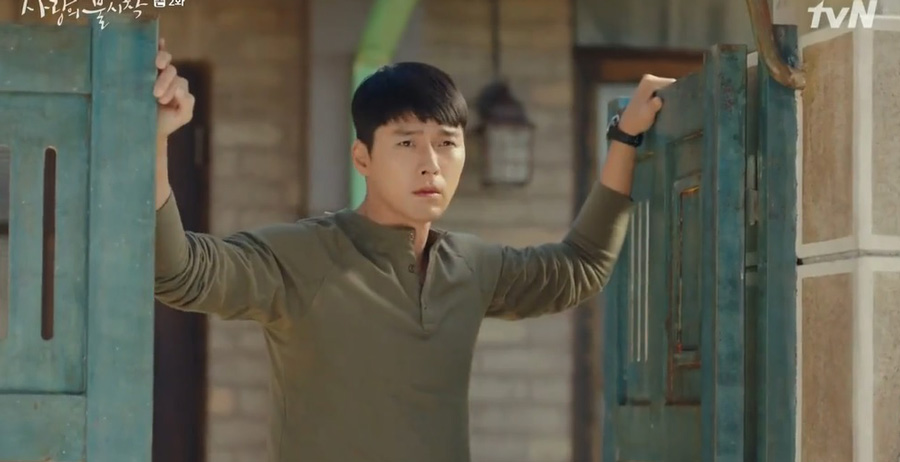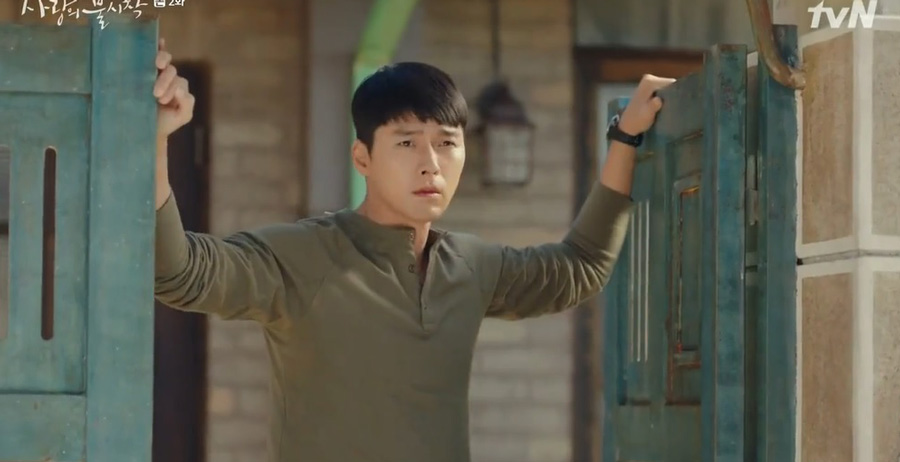 Se-Jun tells Jeung-Pyeong that the police found nothing after they have searched for one night. Jeung-Pyeong thinks they should do their own search, and he asks to beware of the reporters. Sang-A claims that her father called the police commissioner himself.
Se-Jun reveals that he asked the employees to sign the confidential agreement. But Jeong-Yeon thinks they all look like they're having fun. Hye-Ji says that everyone is panicking.
Se-Ri reminds Jeong-Hyeok that it could cause nation-to-nation problems, but he says that he won't let others know that she is there. He tells her that he wants to get rid of her, and she thinks he is just kidding.
Se-Ri tells Jeong-Hyeok that she comes from a rich family, and promises to repay his kindness. But he rejects it as he won't show her any kindness.
Chi-Su visits Jeong-Hyeok and tells him not to worry about the South Korean woman as she's dead. He gets in the house as he needs to pee. But Se-Ri startles Chi-Su and asks him how he chops someone's head off.
See Also: Crash Landing on You: Episode 3 Recap
Se-Ri recognizes Chi-Su that he is the one who shot at her. Chi-Su thinks South Korea is quite good to send a spy right to a North Korean commissioned officer's house without making a single mistake. Se-Ri says that she had no idea this was his house and she's not a spy. Chi-Su wants to bury Se-Ri. But she reminds him that they will be in trouble if people find her.
Su-Chan meets with Chang-Sik and thinks he is going to get promoted. But Chang-Sik tells Su-Chan that Se-Ri is missing. So Su-Chan goes to the church and prays Se-Ri to be safe. He runs into Hye-Ji who wishes Se-Jun to be the successor of the company.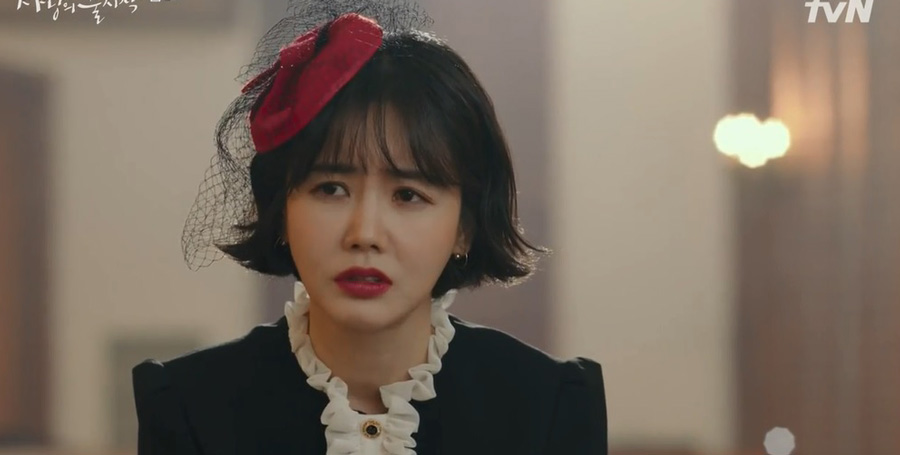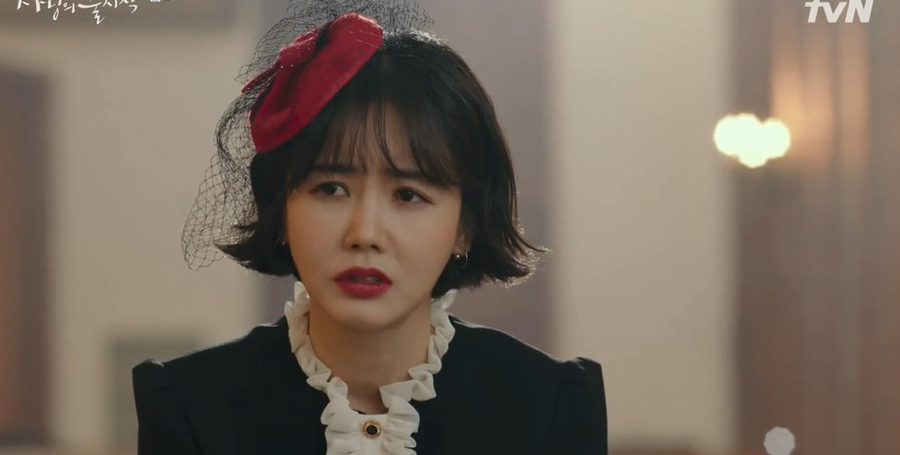 Young-Ae reminds Wol-Suk that it's the returning day of Ju-Meok, and Myeong-Sun asks why Ju-Meok's so special. Wol-Suk says that he is very handsome, and tells Young-Ae that the meat is resting in the salt crock.
Se-Ri wonders why Jeong-Hyeok keeps the meat in the salt crock. Ju-Meok tells her that the food doesn't go bad, and shows her the kimchi cellar.
Jeong-Hyeok tells Se-Ri not to get found out and reveals they're going to return the posts. She asks if they have mobile phones, and Chi-Su says that Jeong-Hyeok has one. But Jeong-Hyeok doesn't allow Se-Ri to use cellphones and tells her to use the phone on the desk. But she keeps calling him.
Master Sergeant calls Jeong-Hyeok and tells him that the tomb raiders were killed in the car crash. Jeong-Hyeok visits Cheol-Gang and tells him that he will look into it.
Se-Ri takes a bath but the power is out. So she looks for the flashlight. She notes that someone sneaks into the house, and she is scared to lift the flowerpot to hit him.
Se-Ri finds out that the person is Jeong-Hyeok, and he explains that he brings the candle for her. She cries and tells him that she needs a scented candle. Wol-Suk goes to see Young-Ae when Ok-Geum's running the generator for Young-Ae.
Jeong-Hyeok comforts Se-Ri that it will be fine, and he leaves. She finds the creams and the bra he left and thinks he is a kind person.
Jeong-Hyeok arrives at the railway station but he's taken to the police station. Myeong-Seok sees Bureau Director Choi interrogating, and he rushes to tell him that Jeong-Hyeok is the only son of the director of the General Political Bureau. Bureau Director Choi calls Cheol-Gang and tells him about it.
Jeong-Hyeok meets with Myeong-Seok and wants to look into the truck as he thinks it's related to his brother's death. But Myeong-Seok tells Jeong-Hyeok to forget it.
Cheol-Gang runs into Chi-Su and tells him that they're going to run a random house inspection. Chi-Su reports it to Jeong-Hyeok as they asked Se-Ri not to pick up the phone. Jeong-Hyeok drives Myeong-Seok's car to see Se-Ri, and the guards leave the path for him.
Wol-Suk runs into Cheol-Gang, and tells him that they're going to inspect Jeong-Hyeok's house. He points out that Jeong-Hyeok has left, and she says that the light at the house is on.
Cheol-Gang takes his followers to burst into Jeong-Hyeok, and they catch Se-Ri from the kimchi cellar. Jeong-Hyeok stops Cheol-Gang when he's going to shoot Se-Ri, and tells him that she is his fiancee.