Princess Agents is adapted by Xiao Xiang Dong Er's novel 11 Chu Te Gong Huang Fei and starred by Zhao Liying, Lin Gengxin, and Shawn Dou. The Chinese drama talks about a slave girl Chu Qiao tries her best to against unfair slave rule in Western Wei.
Spoiler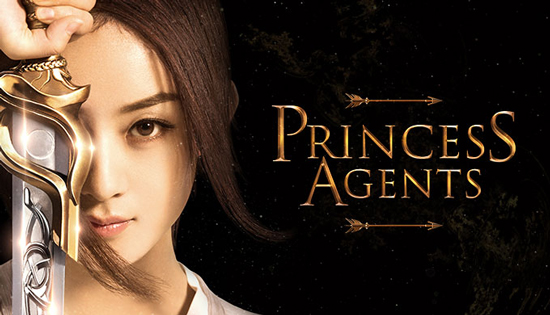 Chu Qiao (Zhao Liying) is a slave girl of Yuwen Yue (Lin Gengxin) who teaches her how to become a successful spy. She is very happy for what he did on her as she is just a slave. However, she betrays him and flees with Yan Xun (Shawn Dou) as she knows he just treats her as sacrifice through his grandfather. Because Yan Xun's family members are killed by Emperor of Wei.
While she takes revenge on Western Wei, she finds Yan Xun going evil and hurts Yuwen Yue who tries his best to protect her and understands her dream.
Review
Princess Agents remains top 1 Chinese drama in 2017. I am not sure Tribes and Empires: Storm of Prophecy beats the record. Because it's still not on air until November 21.
In Princess Agents, Chu Qiao always takes pity on salve group and lives for them, that's why Yuwen Yue persuades her to live for herself. However, her faith is destroyed and desperate while seeing her lover died in front of her.
Starring
Zhao Liying: She acts heroine Chu Qiao who wants to break Slave rule afterseeing them killed by nobility. That's why she feels disgust on Yuwen Yue, even if he cares her too much. However, she falls in love with him while seeing he lowers his status and chases the dream with her.
Lin Gengxin: He acts a nobility Yuwen Yue who serves for Western Wei in Chinese drama Princess Agents. He loves his slave girl and forgets his responsibility which his grandpa is afraid of. He stands on her side even if she killed his grandpa and brothers.
Shawn Dou: He acts Prince of Northern Yan Yan Xun who used to a warm boy but goes evil after his parents are killed. He kills Yuwen Yue after seeing Chu Qiao loves him.