It's new day! Nam Hong-joo (Bae Suzy) wakes up from a dirty room. She is 29 years old, but she doesn't have any plan about her life. It's a painful thing to her but cannot be gotten rid of because she has super power to dream thing which is going to happen. It includes accident and grievous news.
While You Were Sleeping: Episode 1 Recap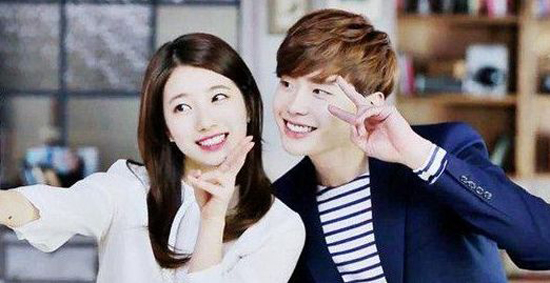 Nam Hong-joo reminds she hugs her new neighbor Jung Jae-chan (Lee Jong-suk) in the dream. He is 29 years old also and very handsome. Many girls like him. However, he is a unsocial prosecutor and not good at express his emotion. Nam Hong-joo doesn't like him at all and want to escape from her destined man.
Owning super power is most people's dream. However, Nam Hong-joo doesn't think so. It's terrible to know when he will die. Many people don't believe she can achieve it except her mother. Even if she reminds them to be careful, they just think she is mad. It's painful to see others death. She wants to change it.
See Also: Lee Jong-suk Backhugs Park Jin-Joo In "While You Were Sleeping" Stills
In the prosecutor's office, ladies talks about the new prosecutor. They wishes their superior is handsome, but Jung Jae-chan is a casual man. Ladies doesn't fawn him anymore. Jung Jae-chan's predecessor Lee Yoo-beom (Lee Sang-yeob) is different to him. He is capable.
Nam Hong-joo wakes and cries from her dream. Her mother is dead in the dream. She knows what it means. She cuts off her hair and wants to get rid of herself. She not dares to tell her mother the truth. She can only eat the painful and sorrow. Her heart is just like abyss which is full of dark secrets.
See Also: Lee Jong-suk didn't Recognize Suzy In "While You Were Sleeping" Stills
The fate is fantastic, Nam Hong-joo and Lee Yoo-beom knows each other. They have a dinner but Nam Hong-joo worries about her mother. Hence, Lee Yoo-beom drives car to home with her. However, they end another person's life in the car accident. When she wakes up from bed in the hospital. Her hair grows. When she wants to see her mother, her mother is dead for compensation the victim family.