In the 11th episode of Black Knight Kdrama, Sharon agrees to sell her land to Moon Soo-Ho, but she wants to live in his house as a guest for one month. Jang Baek-Hee finds out Seo Rin let Park Cheol-Min get rich so that he killed Moon Soo-Ho's father.
Black Knight Kdrama: Episode 11 Recap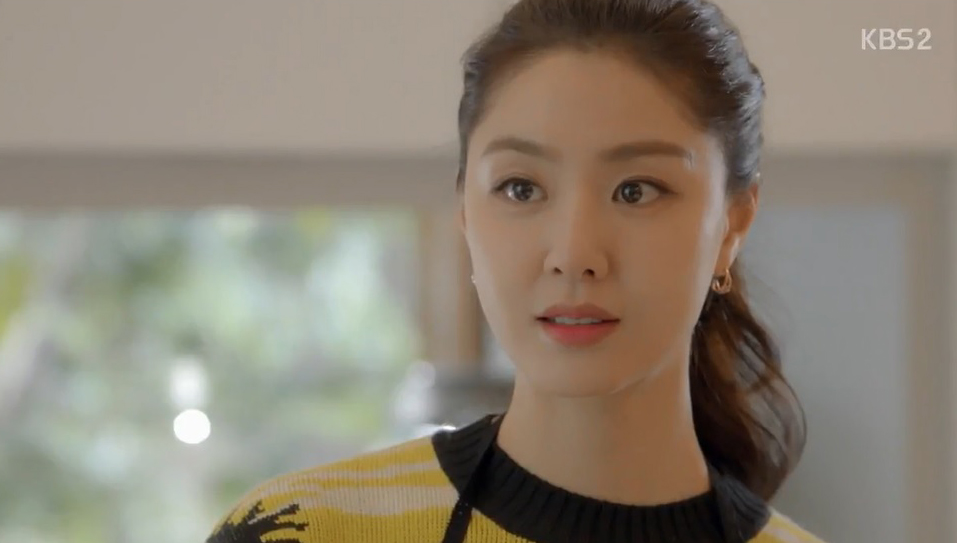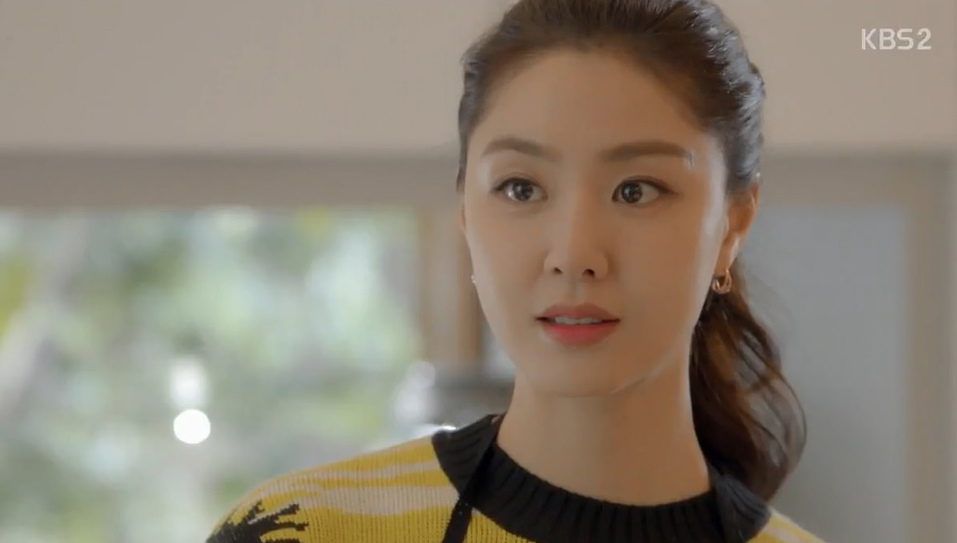 Sharon accepts to sell her land to Moon Soo-Ho but she wants to live with him for a month. He reveals he has to negotiate with other roommates before giving her a clear answer. Sharon runs into Jung Hae-Ra outside Moon Soo-Ho's office, Jung Hae-Ra tells her that their previous project was canceled.
See Also: Black Knight Kdrama: Episode 6 Recap
Jung Hae-Ra knows Sharon's condition and persuades Moon Soo-Ho to accept her offer and reveals she can clean her room so that she can move in. He cares about the feeling of Jung Hae-Ra and Lee Sook-Hee, but she thinks it's not the case.
Yang Seung-Goo shows the blouse he made for Jung Hae-Ra and thinks it's pretty good after Sharon returns. She breaks it with scissors. Park Gon runs into Jung Hae-Ra and treats her a lunch, and persuades her to sign the paper to agree on the redevelopment because her aunt signed. She asks him whether or not he does it for his father, he reveals he does it for her and feels regret that his father got the land at a cheap price after her father passed away. She tells him that she won't sign it as she wants to keep the neighborhood. He tells her she won't get store if she doesn't sign it and persuades her to move out from Moon Soo-Ho.
See Also: Black Knight Kdrama: Episode 1 Recap
Moon Soo-Ho calls Park Cheol-Min to his office and asks him about the place he buried Jung Hae-Ra's father, Park Cheol-Min tells him that he buried him in the mountain and thinks he will hurt her. Moon Soo-Ho orders necklace and asks whether or not they can melt the sliver ring with god. The salesgirl thinks they can and lets him bring it to her.
Moon Soo-Ho stops Jung Hae-Ra when seeing she is cleaning room for Sharon, and cooks fish for her. Park Gon tells his father that Jung Hae-Ra refuses to sign the paper and doesn't agree on the redevelopment. Kim Young-Mi thinks she is crazy. Park Cheol-Min reveals Jung Hae-Ra's father let his daughter live with Moon Soo-Ho in order to get Mr. Moon's secrete document and kills him. Park Gon thinks his father lied as he is rich and lives among the three. Park Cheol-Min gets angry and pour water on Park Gon's face and says that he will get richer and richer.
See Also: Black Knight Kdrama: Episode 5 Recap
Sharon tells Jang Baek-Hee that she felt lonely and recalled Park Cheol-Min loved her, Jang Baek-Hee persuades her to eat taffy. Moon Soo-Ho gives the necklace to Jung Hae-Ra and wears it for her after she is scared by a horror movie, she thinks he is a lucky man because he always wins while playing rock-paper-scissors.
Moon Soo-Ho sends his assistant to visit Sharon and tells her that he accepted her offer, but she thinks he canceled it and wants him to visit her in person. She begins to make pajamas after the assistant left. Jang Baek-Hee tries to hypnotize Lee Sook-Hee to know why Moon Soo-Ho and Jung Hae-Ra met but she didn't get any result. Moon Soo-Ho kisses Jung Hae-Ra while they are locked in. Sharon asks Yang Seung-Goo his opinion regarding the pajamas she made and reveals she is going to seduce someone.
Choi Ji-Hoon reports to Park Gon that Moon Soo-Ho is going to be a partner with Seo Rin who owns large lands, and lets him drive him to the hospital to see one of his clients. Park Gon finds out Choi Ji-Hoon's client is Yoon Dal Hong who betrayed Moon Soo-Ho, so that his son got a car accident and is in a coma.
Jang Baek-Hee visits Moon Soo-Ho and tells him that she can sell her lands to him when he needs it and thinks Park Cheol-Min will trouble him when it comes to his neighborhood project. He reveals Park Cheol-Min killed his father to get the building when he was a child. She recalls Sharon told Park Cheol-Min to get rich so that he killed Moon Soo-Ho's father, and he met Jung Hae-Ra then.
Park Gon visits Sharon to order suits and finds out she is Seo Rin, and tries to persuades her to sell land to him so that ha can help Jung Hae-Ra, but Sharon refuses him and reveals she is going to help Moon Soo-Ho. Jung Hae-Ra is shocked when Moon Soo-Ho takes Sharon home, then she shows her room which she cleaned. Sharon thinks Jung Hae-Ra is acting the hostess when Jung Hae-Ra shows her where is kitchen. Moon Soo-Ho set up bed after they return, Sharon is moved for what he did on her.
Sharon made the breakfast for Moon Soo-Ho, but he refuses it as he wants to eat outside. Jung Hae-Ra finds a unique tattoo on Sharon's hand after she is burned and washed in the water. Jung Hae-Ra thinks Moon Soo-Ho should be nice to Sharon, he accepts it and proposes to her.
Sharon knows Moon Soo-Ho's father was dead in a fire when he was a child so that he met Jung Hae-Ra, she thinks he was happy before meeting Jung Hae-Ra and wants to help him. Jung Hae-Ra sees Sharon and Moon Soo-Ho are talking about something with smiling after she returns home.