In the 12th episode of Black Knight Kdrama, Sharon tries to trick Moon Soo-Ho to fall in love with her, but she fails. Park Cheol-Min finds out Sharon is the woman he is looking for.
Black Knight Kdrama: Episode 12 Recap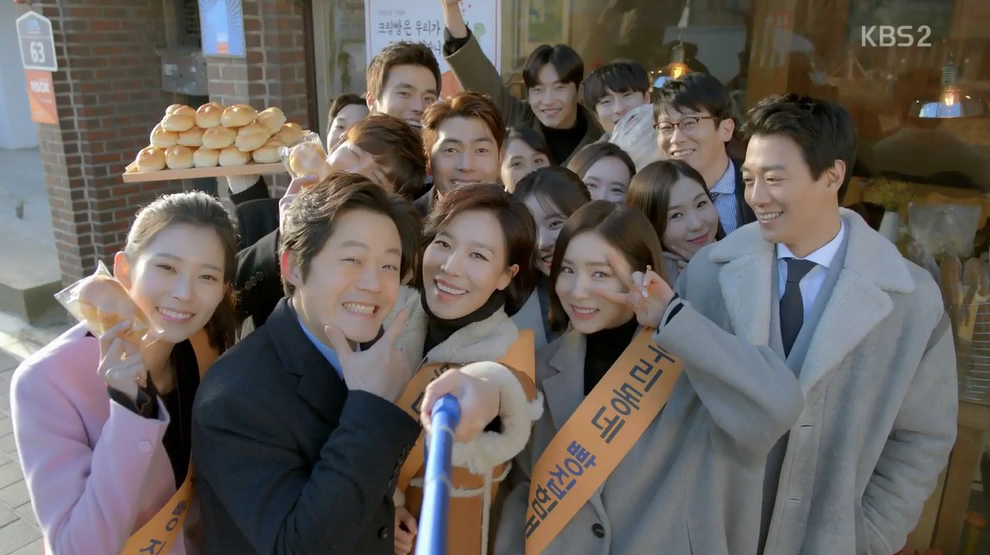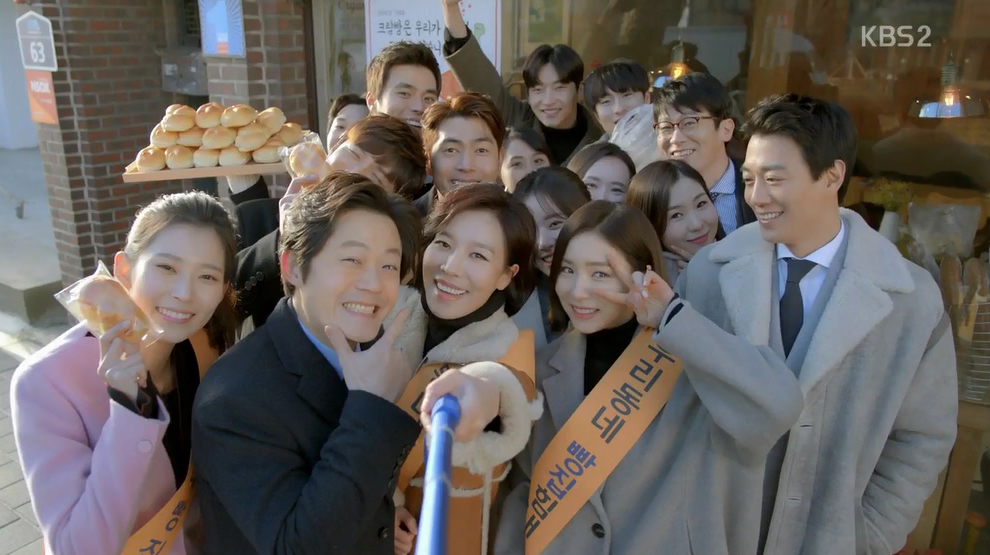 Sharon gets newspaper for Moon Soo-Ho, it indicates what kind of man his father is, he is very happy about that. Sharon flirts with him thinks his father is more handsome than him while Jung Hae-Ra returns. Lee Sook-Hee is curious why she recalls the things so detailed after Sharon reveals she washed the blanket in the competition.
See Also: Black Knight Kdrama: Episode 11 Recap
Soo-Ho asks Sharon to recall something before his father died in the fire and shows her Cheol-Min's photo, she thinks he isn't friendly and asks the personal fitness trainer who she saw in the house. Hae-Ra reveals he left and thinks she wasn't good enough.
Sharon scares Hae-Ra while she is sitting in the kitchen and flirt her, Hae Ra asks her why she is in there, Sharon claims she is going to make the breakfast next day and asks her why she tried to avoid Ji-Hoon, she reveals they were over and loves Soo Ho right now. Sharon robs her facial mask while Hae Ra takes it out from the fridge.
See Also: Black Knight Kdrama: Episode 6 Recap
Soo Ho gets an interview and reveals he is going to ask the police to investigate his father's case, Park Gon worries about it, but his father thinks the police don't have time. Sharon is very happy as Soo Ho returns home and get black coffee for her, but he reveals he just returns to make breakfast for Hae Ra.
Cheol-Min lets his son give the surface right to his henchman, but Park Gon rejects it and tells his father not to order Young-Mi to make breakfast for them because it's not her job. Young-Mi hugs Park Gon when he is going to leave, he pushes her away. She gets angry and tells him that they haven't any kiss so long, he kisses her. She is in tears and yells at him that he doesn't know what she did for him.
See Also: Black Knight Kdrama: Episode 5 Recap
Baek-Hee finds out the tattoo is still on her hand since she returns the ring to So Hoo, she thinks only Jeom Bok knows the answer. Par Gon visits So Hoo and tells him that his father steals medicine Mr. Moon so that he ran into So Hoo outside the lab, So Hoo reveals he knew it and other things Park Gon doesn't know.
So Hoo texts messages to Hae Ra that red bean bread means "I love you!" and cream bread means "Kissing me!" She doesn't know what he is talking about. He asks her to kiss him when they're in the bakery. Yoon Dal Hong asks to cancel the contract and thinks his son's car accident is because of him, but Park Gon requests him to pay three times the price.
Baek-Hee hits Sharon after knowing she is living in So Hoo's house, telling her she runs into Jeom Bok who isn't aged. But Sharon doubts it and reveals he got old the last time she met him and claims she won't disturb So Hoo and Hae Ra's life, just living there for one month and moving out.
Cheol-Min visits Young-Mi and sees Seo Rin's photo, he tells her that she looks like his friend, but Young-Mi thinks he is a male and reveals one of her female friends is similar to him too. Cheol-Min visits Sharon tailor and runs into Seung-Goo who tells him that the tailor isn't there if he wants to order the suit. Cheol Min gives him his business card and lets his boss call him when she returns.
Cheol Min recognizes Sharon and calls her Seo Rin, she is shocked when knowing the man in front of her is the newspaper delivery body. Just then he got a heart attack and she flees. Soo Ho asks Hae Ra and wins a black dog toy for her, she decides to treat him a dinner.
Sharon breaks into Hae-Ra and throws her teddy bear after knowing Soo Ho still dates her after she tells him she caught a cold. She sees a man in Hae-Ra family photo and recalls the man sneaking in Mr. Moon's lab. Sharon is told that Soo Ho and Hae Ra go out to date after she gets up, she thinks Hae Ra is a witch.
Soo Ho shows Hae Ra her previous house which bought and tells her he is going to send Cheol Min to prison, but she thinks Park Gon is tough. The designer persuades Soo Ho and Hae Ra not to melt the luck ring, as it's over 200 years and is a treasure now. He lets her wear it after they get married over 20 years.
Sharon lets Seung-Goo bring her a whetstone and makes her sliver blade sharp. Someone sends a message to Hae Ra that he knows her father killed So Hoo's father. Hae Ra is nervous and tries to avoid So Hoo when he takes her hand.