It's funny. Kim Joon Hyun refuses DIA's Jung Chae Yeon for her girlfriend on Korean show 'SNL Korea' which lets celebrities pretend to be lover.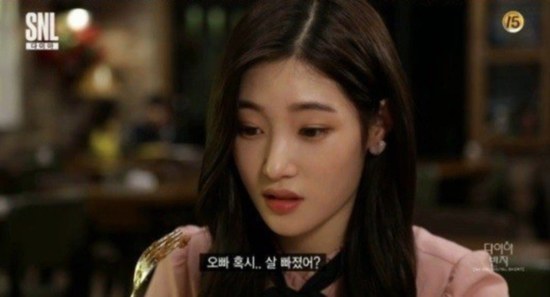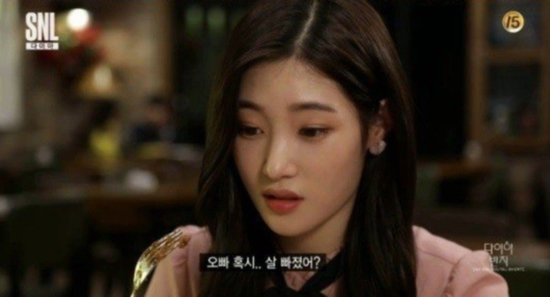 Kim Joon Hyun isn't a handsome guy. However, he cares more about his girlfriend's feel, while DIA member Jung Chae Yeon expresses her love on 'SNL Korea'.
See Also: DIA's Eunchae and Eunjin Drop 'Present' Teaser
He says, "I want to lose weight and get in shape, because my girlfriend dislike my current boy." It makes Jung Chae Yeon feel uncomfortable. She realizes they are broken up and says, "Can you get in shape in such weight." The comedian has to agree he can't get fit in such weight.