In the I Am Not a Robot Kdrama Episode 22 – 23, Kim Min-Kyu tries to forget his robot Aji 3, but he meets a woman who is similar to Aji 3 in the train and chases her. Then he knows the woman named Hong Joo and is model of the robot.
I Am Not a Robot Kdrama: Episode 22 Recap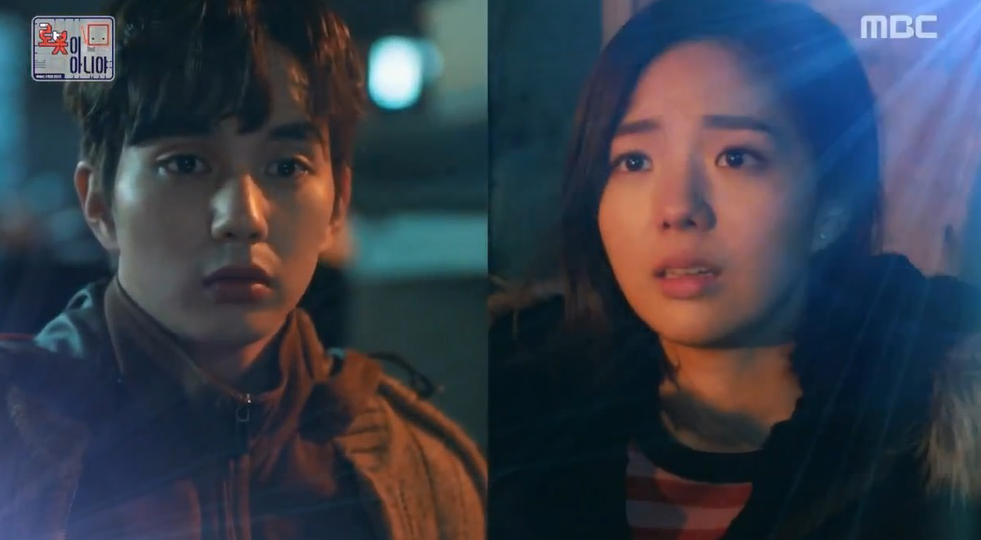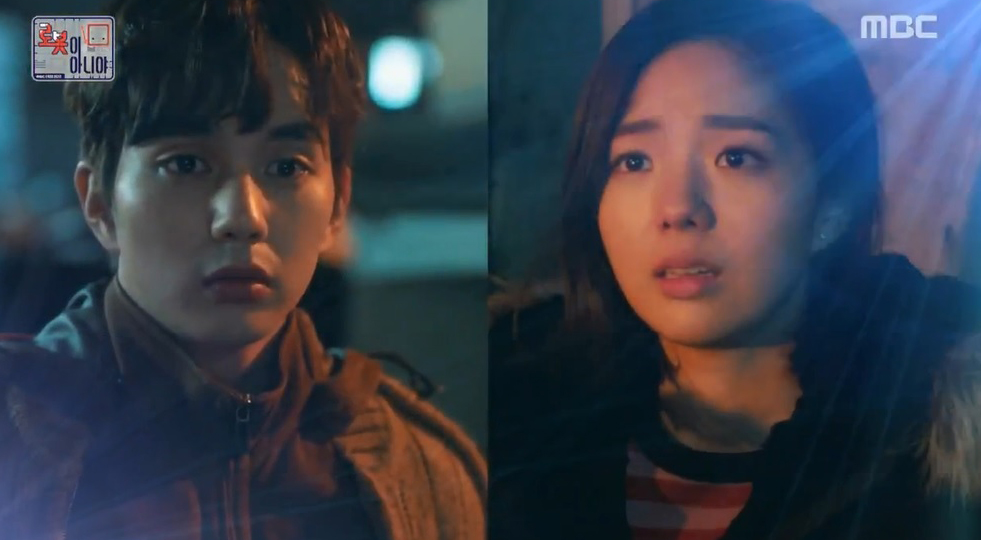 Hong Baek-Gyun knows Kim Min-Kyu discovery Jo Ji-A after checking messages which were sent by Jo Ji-A. He calls Doctor Oh who tells him to reach her and tell her to not saying anything which relates to the robot. Kim Min-Kyu tells Jo Ji-A that she is similar to one of his friends, she thinks he needs to see a doctor. But she admits that she is Aji 3's model after she saw Kim Min-Kyu didn't give up.
See Also: I Am Not a Robot Kdrama: Episode 21 Recap
Jo Ji-A thinks it's crazy and draws him out when Kim Min-Kyu want to stay in her shop and look at her. He asks for staying for one night since the shop has free room, but she denies and claims there isn't any space for him. Hong Baek-Gyun wants to see Jo Ji-A since he cannot reach her, Pi insists on driving him and tells him that he needs rest.
Jo Ji-A ultimately reaches her phone, Sun-Hye tells her that Hong Baek-Gyun is on his way. Hong Baek-Gyun tells Jo Ji-A to pretend to be anger, but she reveals she tried it which didn't work. She wants to leave, Pi persuades her not to do that, as Kim Min-Kyu has a iq of 159.
See Also: I Am Not a Robot Kdrama: Episode 2 Recap
Hong Baek-Gyun lets her lock herself in her room and waits until they arrive, just then Kim Min-Kyu appears and gives her a big surprise. She is frightened and lets him out when he mentions the robot did it on him like that and reveals he didn't complete his food.
Kim Min-Kyu asks grandmother for a room while eating, grandmother accepts it and orders Jo Ji-A to show his room. Dong Won is out of his mind when Sun-Hye grasps his hand. Hong Baek-Gyun calls Kim Min-Kyu and lets him stay away from Jo Ji-A because she was scared after seeing him.
Kim Min-Kyu calls Doctor Oh who tells him not forget his medicine, Kim Min-Kyu pretends he forgot it, Doctor Oh is nervous after hearing what he said, he tells Doctor Oh that he is just kidding and calls Jo Jin-Bae to ask a girl named Hong-Joo. Jo Jin-Bae's wife is curious why his husband talks about her name with someone.
Pi goes to convenient store buying Hong Baek-Gyun a bottle of ginseng drink and ordering him to complete it. Grandmother lets Kim Min-Kyu guard Jo Ji-A because she recalls the light is broken in the way. Kim Min-Kyu recalls the scene he stayed with Aji 3 and laughs when Jo Ji-A drives, but he sees she also laughs and is curious about it.
Jo Ji-A and Kim Min-Kyu are locked up in the storeroom when they are looking for basket. Nobody replies her although she yells at outside loudly.
I Am Not a Robot Kdrama: Episode 23 Recap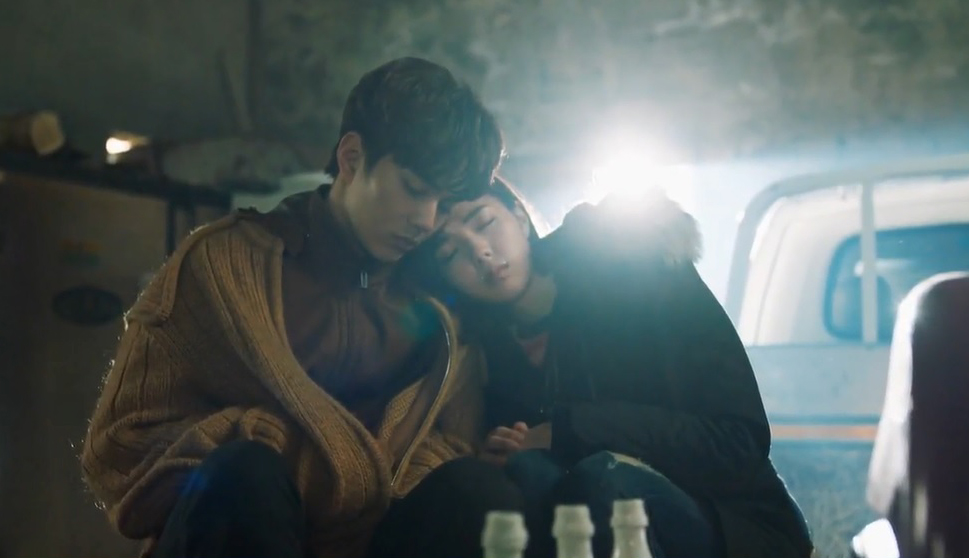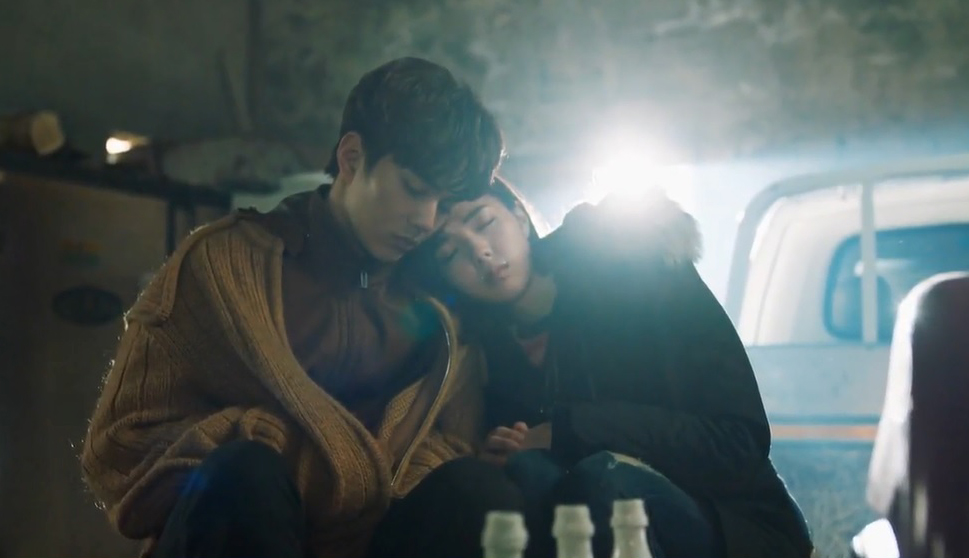 Jo Ji-A tries to comfort Kim Min-Kyu after they are locked up in the storeroom, but she is scared while hearing mouse's voices. Hong Baek-Gyun and Pi's van broke up in the snow, they tries to call Jo Ji-A and Kim Min-Kyu, but they didn't pick up. Hence they have to go inside the van.
Jo Ji-A hurts herself while carrying straw and sacks as bedding and mats, Kim Min-Kyu pulls out the splinter for her with his credit card. Pi asks Hong Baek-Gyun what his feeling when he new Jo Ji-A and Kim Min-Kyu fell in love with each other. He reveals he tried to get his ex-girlfriend back, but she wasn't the previous Jo Ji-A anymore. Pi turns on the radio and plays music to comfort Hong Baek-Gyun.
Jo Ji-A sets up bed for Kim Min-Kyu and let him sleep there and reveals she is going to jump all night when he asks her where she is going to rest. He finds the heater and foods for her, and thinks the foods cannot satisfy her hungry stomach.
Jo Ji-A tells Kim Min-Kyu that she will talk about the robot with him if he promises to leave tomorrow, he accepts it. Sun-Hye thinks there is still 1 percent chance that Kim Min-Kyu won't die after knowing the truth, but Dong Won doesn't want him to risk it as he has already treated him as family.
Doctor Oh asks Hong Baek-Gyun to use the injection when he is in trouble, but Hong Baek-Gyun thinks he needn't use it. He wipes the greasy dirt on Pi's hand and says sorry to her about everything except Kim Min-Kyu after knowing she fix the van while he is sleeping.
Kim Min-Kyu tells Jo Ji-A that he thought he was stupid because he reset Aji 3, but he rejects it when she wants to know the reason as he thinks they are not friends. Hong Baek-Gyun thinks Pi should accept the job as professor, but she doesn't want to talk about it and lets him focus his mind in driving.
Jo Ji-A reveals to Kim Min-Kyu that someone encouraged her when she wanted to give up and recalls he told her he wanted to see the person who created the umbrella. He thinks she should tell him since he is very important to her. Jo Ji-A persuades Kim Min-Kyu to go home since she listened the story between him and his robot. The worker opens the storeroom and finds them in the morning.